High Germination 2019 Aromatic Herb Plant Chinese Patchouli Korean Mint Agastache rugosa Seeds
Product Description
#detail_decorate_root .magic-0{width:750px}#detail_decorate_root .magic-1{overflow:hidden;width:750px;height:155.58510638297872px;margin-top:0;margin-bottom:0;margin-left:0;margin-right:0}#detail_decorate_root .magic-2{margin-top:0;margin-left:0;width:750px;height:155.58510638297872px}#detail_decorate_root .magic-3{border-bottom-style:solid;border-bottom-color:#53647a;font-family:Roboto;font-size:24px;color:#53647a;font-style:normal;border-bottom-width:2px;padding-top:8px;padding-bottom:4px}#detail_decorate_root .magic-4{vertical-align:top}#detail_decorate_root .magic-5{padding:0;margin:0;color:#333;font-size:14px;padding-left:4px;font-weight:bold;white-space:pre-wrap}#detail_decorate_root .magic-6{text-align:center}#detail_decorate_root .magic-7{font-size:18px}#detail_decorate_root .magic-8{vertical-align:top;display:block;padding-right:4px;box-sizing:border-box;padding-left:4px}#detail_decorate_root .magic-9{vertical-align:top;padding-bottom:4px;box-sizing:border-box;padding-top:4px}#detail_decorate_root .magic-10{padding:0;margin:0;white-space:pre-wrap;font-size:14px}#detail_decorate_root .magic-11{overflow:hidden;width:750px;height:421.01551480959097px;margin-top:0;margin-bottom:4px;margin-left:0;margin-right:0}#detail_decorate_root .magic-12{margin-top:0;margin-left:0;width:750px;height:421.01551480959097px}#detail_decorate_root .magic-13{overflow:hidden;width:373px;height:373px;margin-top:0;margin-bottom:0;margin-left:0;margin-right:0}#detail_decorate_root .magic-14{margin-top:0;margin-left:0;width:373px;height:373px}#detail_decorate_root .magic-15{overflow:hidden;width:373px;height:373px;margin-top:0;margin-bottom:0;margin-left:4px;margin-right:0}#detail_decorate_root .magic-16{width:750px;border-collapse:collapse}#detail_decorate_root .magic-17{min-height:18px;padding:5px 10px;width:134px;min-height:18px;box-sizing:content-box}#detail_decorate_root .magic-18{font-size:16px}#detail_decorate_root .magic-19{min-height:18px;padding:5px 10px;width:536px;min-height:18px;box-sizing:content-box}#detail_decorate_root .magic-20{vertical-align:top;display:inline-block;padding-right:4px;width:33.33%;box-sizing:border-box;margin-bottom:-4px;padding-left:4px;margin-top:-4px}#detail_decorate_root .magic-21{vertical-align:top;box-sizing:border-box;padding-top:4px}#detail_decorate_root .magic-22{width:245px;height:245px;overflow:hidden}#detail_decorate_root .magic-23{position:relative;left:0;top:0;width:245px;height:245px}#detail_decorate_root .magic-24{padding:0;margin:0;color:#333;font-size:14px;line-height:20px;font-weight:bold;white-space:pre-wrap}#detail_decorate_root .magic-25{position:relative;left:0;top:0;width:244.99999999999997px;height:244.99999999999997px}#detail_decorate_root .magic-26{overflow:hidden;width:750px;height:381.0483870967742px;margin-top:0;margin-bottom:0;margin-left:0;margin-right:0}#detail_decorate_root .magic-27{margin-top:0;margin-left:0;width:750px;height:381.0483870967742px}#detail_decorate_root .magic-28{margin-bottom:10px;overflow:hidden}
Product Description Top Quality Korean Mint Agastache rugosa Seeds
Kmin 03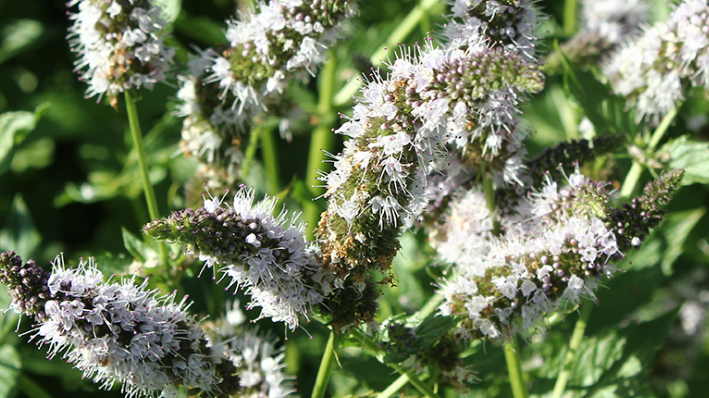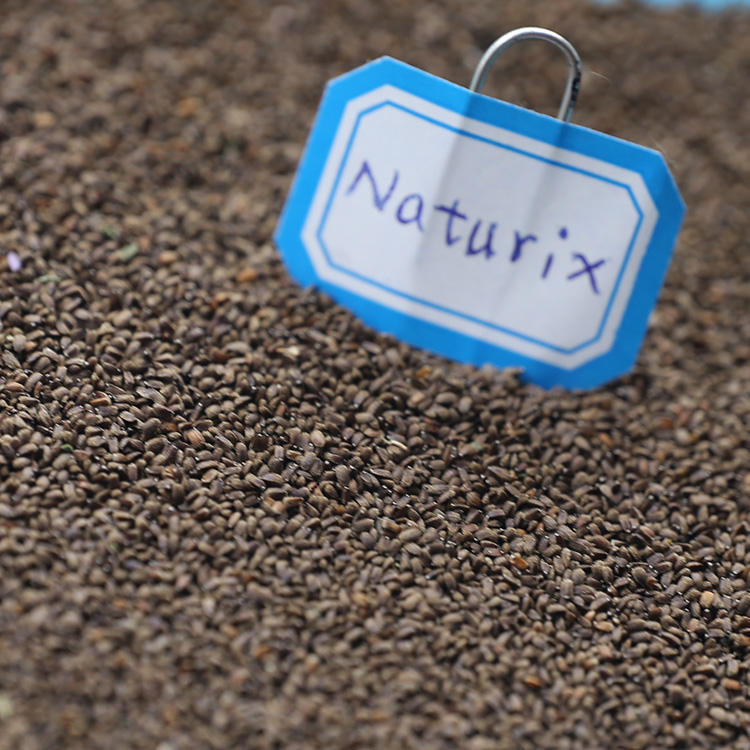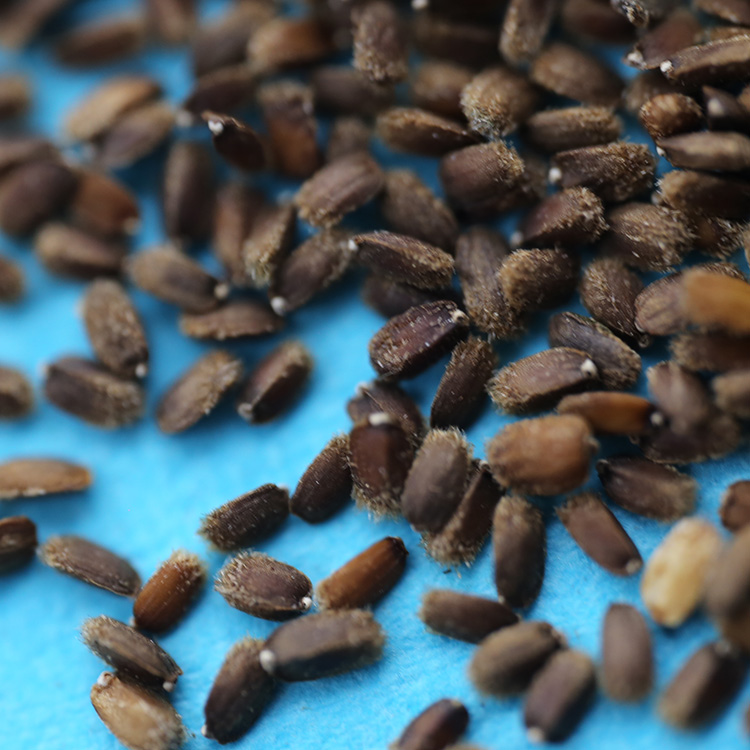 | | |
| --- | --- |
| Common Name | Korean mint, wrinkled giant hyssop, purple giant hyssop, Indian mint |
| Type | Perennial |
| Plant Height | around 70 cm |
| Bloom Time | June - September |
| Flower Color | |
An attractive ornamental that also has significant use in Korean cooking. The leaves are used in salads, as a garnish and as flavoring for a variety of dishes. The plant is also popular as an ornamental, having bright purple flower stalks. Highly aromatic. One of the 50 fundamental herbs used in traditional Chinese medicine
Other colors available at Naturix Seeds:
Kmin 01 blue flower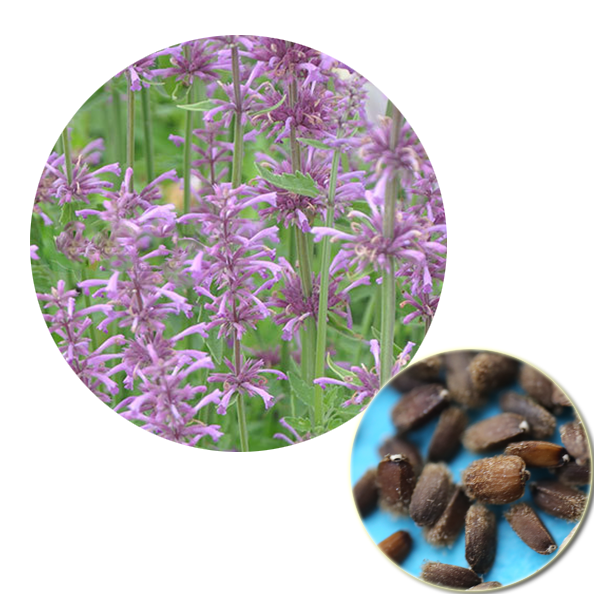 Kmin 02 White flower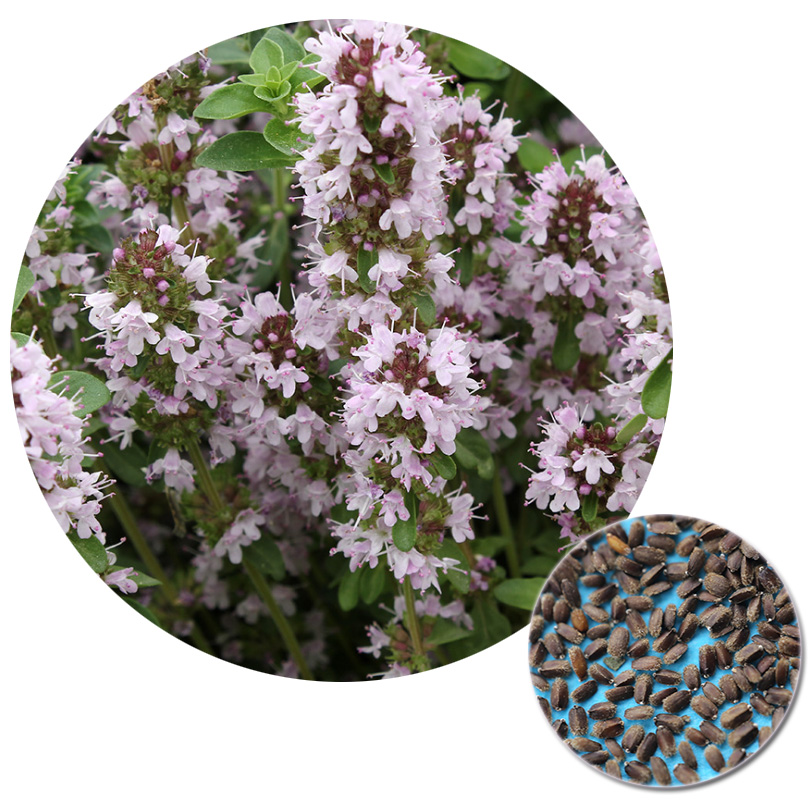 Kmin 04 Pink flower FAQ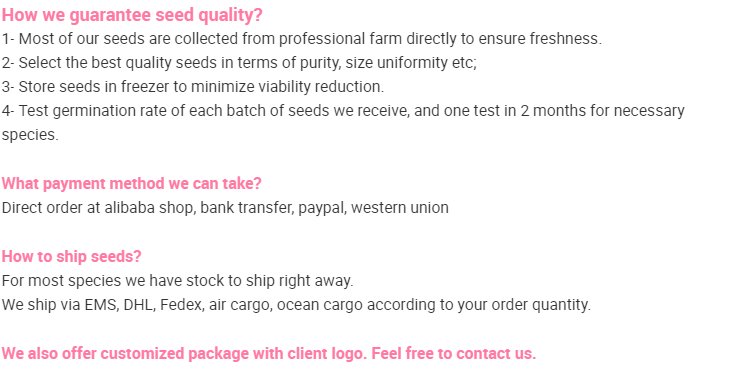 Contact us if you need more details on Agastache rugosa Seeds. We are ready to answer your questions on packaging, logistics, certification or any other aspects about Purple giant hyssop blue Licorice seeds、huo xiang Indian mint seeds. If these products fail to match your need, please contact us and we would like to provide relevant information.
Product Categories : Plant seeds > Aromatic Plant Seeds