natural bamboo root handbag handle bamboo handicraft purse handle
Product Description
#detail_decorate_root .magic-0{border-bottom-style:solid;border-bottom-color:#53647a;font-family:Roboto;font-size:24px;color:#53647a;font-style:normal;border-bottom-width:2px;padding-top:8px;padding-bottom:4px}#detail_decorate_root .magic-1{width:750px}#detail_decorate_root .magic-2{width:446px}#detail_decorate_root .magic-3{overflow:hidden;width:446px;height:446px;margin-top:0;margin-bottom:0;margin-left:0;margin-right:0}#detail_decorate_root .magic-4{margin-top:0;margin-left:0;width:446px;height:446px}#detail_decorate_root .magic-5{width:300px;display:flex;flex-direction:column;margin-right:0;margin-left:4px}#detail_decorate_root .magic-6{box-sizing:content-box;font-weight:700;color:#333;font-family:Arial,Helvetica,sans-senif;font-size:14px;font-style:normal;font-variant-ligatures:normal;font-variant-caps:normal;letter-spacing:normal;orphans:2;text-align:center;text-indent:0;text-transform:none;white-space:normal;widows:2;word-spacing:0;-webkit-text-stroke-width:0;background-color:#fff;text-decoration-style:initial;text-decoration-color:initial}#detail_decorate_root .magic-7{box-sizing:content-box;font-size:24px}#detail_decorate_root .magic-8{font-size:14px}#detail_decorate_root .magic-9{box-sizing:content-box;color:#333;font-family:Arial,Helvetica,sans-senif;font-style:normal;font-variant-ligatures:normal;font-variant-caps:normal;font-weight:400;letter-spacing:normal;orphans:2;text-align:left;text-indent:0;text-transform:none;white-space:pre-wrap;widows:2;word-spacing:0;-webkit-text-stroke-width:0;background-color:#fff;text-decoration-style:initial;text-decoration-color:initial}#detail_decorate_root .magic-10{box-sizing:content-box;font-weight:700}#detail_decorate_root .magic-11{box-sizing:content-box;margin:0;padding:0;border:0;font-style:normal;font-variant-ligatures:normal;font-variant-caps:normal;font-variant-numeric:inherit;font-variant-east-asian:inherit;font-weight:400;font-stretch:inherit;line-height:inherit;font-family:Arial,Helvetica,sans-senif;vertical-align:baseline;color:#333;letter-spacing:normal;orphans:2;text-align:left;text-indent:0;text-transform:none;white-space:pre-wrap;widows:2;word-spacing:0;-webkit-text-stroke-width:0;background-color:#fff;text-decoration-style:initial;text-decoration-color:initial}#detail_decorate_root .magic-12{box-sizing:content-box}#detail_decorate_root .magic-13{font-style:inherit;font-variant:inherit;font-weight:inherit;font-stretch:inherit;line-height:inherit;font-family:inherit;box-sizing:content-box;margin:0;padding:0;border:0;vertical-align:baseline}#detail_decorate_root .magic-14{box-sizing:content-box;margin:0;padding:0;border:0;font-style:inherit;font-variant:inherit;font-weight:inherit;font-stretch:inherit;line-height:inherit;font-family:inherit;vertical-align:baseline}#detail_decorate_root .magic-15{color:#333;font-family:Arial,Helvetica,sans-senif;font-style:normal;font-variant-ligatures:normal;font-variant-caps:normal;font-weight:400;letter-spacing:normal;orphans:2;text-align:left;text-indent:0;text-transform:none;white-space:pre-wrap;widows:2;word-spacing:0;-webkit-text-stroke-width:0;background-color:#fff;text-decoration-style:initial;text-decoration-color:initial;float:none;display:inline !important}#detail_decorate_root .magic-16{vertical-align:top}#detail_decorate_root .magic-17{vertical-align:top;display:block;padding-right:4px;box-sizing:border-box;padding-left:4px}#detail_decorate_root .magic-18{vertical-align:top;padding-bottom:4px;box-sizing:border-box;padding-top:4px}#detail_decorate_root .magic-19{padding:0;margin:0;white-space:pre-wrap;font-size:14px}#detail_decorate_root .magic-20{font-size:18px}#detail_decorate_root .magic-21{overflow:hidden;width:373px;height:373px;margin-top:0;margin-bottom:0;margin-left:0;margin-right:0}#detail_decorate_root .magic-22{margin-top:0;margin-left:0;width:373px;height:373px}#detail_decorate_root .magic-23{overflow:hidden;width:373px;height:373px;margin-top:0;margin-bottom:0;margin-left:4px;margin-right:0} Product Description
Natural bag handle  Material: bamboo root                   or bamboo rhizome Shape: semicircular Size: 10cm*8cm diameter 1.2 cm           11cm*10cm diameter 1.2 cm           12cm*11cm diameter 1.3 cm 13cm*11cm diameter 1.3 cm 16cm*12cm diameter 1.5 cm customized size accepted Property: durable                  practical                  simple                  elegant                   environmental friendly                  fashionable Color can be adjusted according to client's requirement.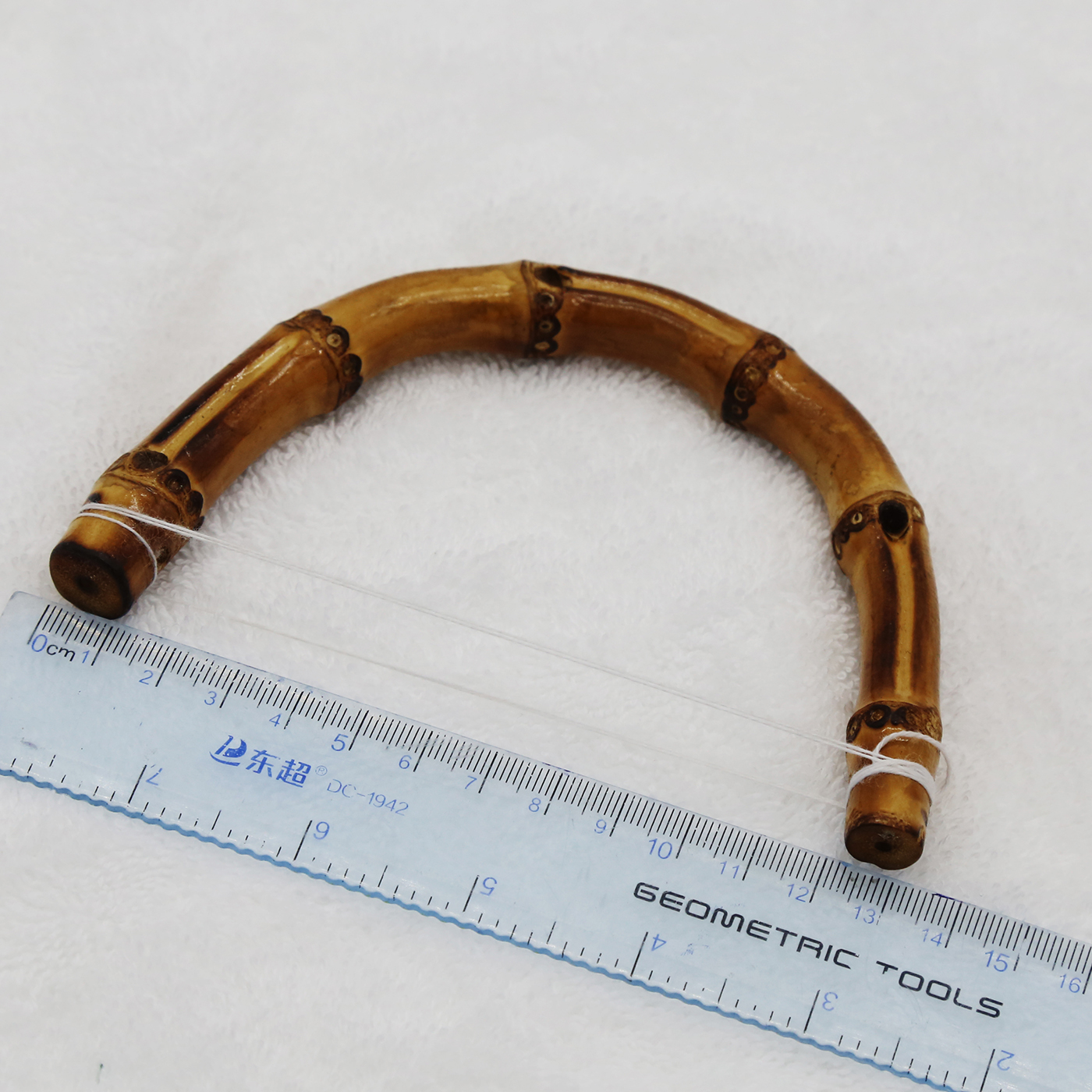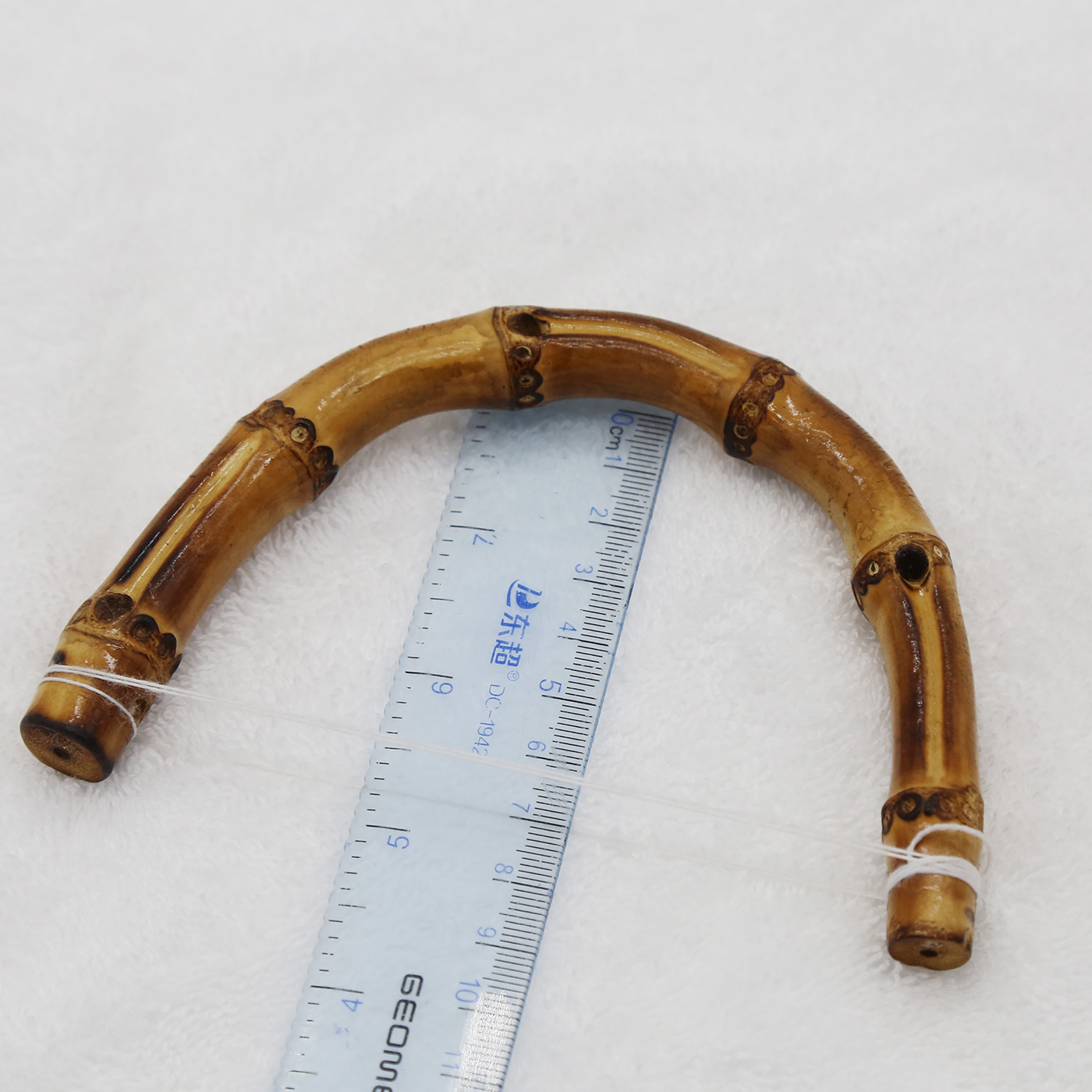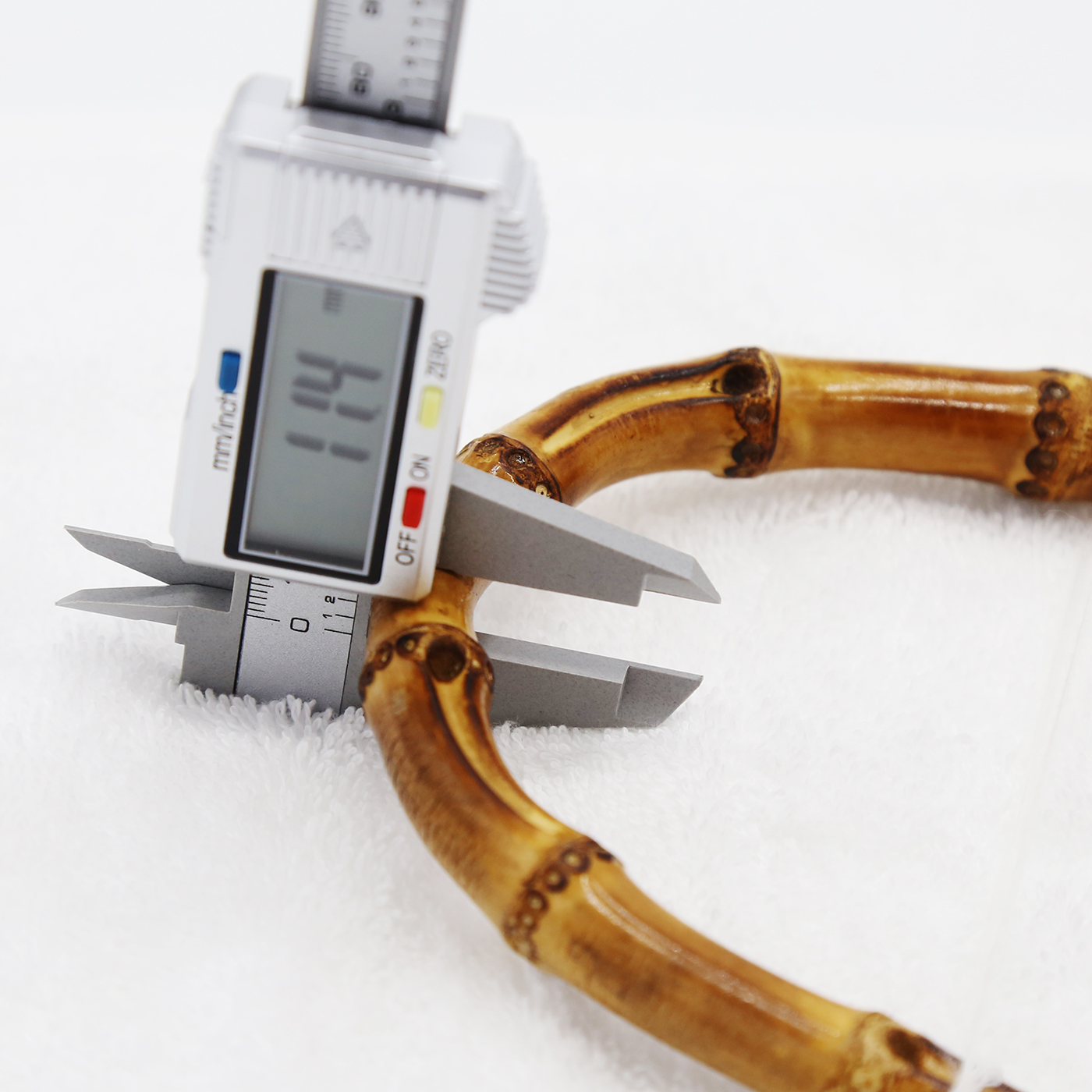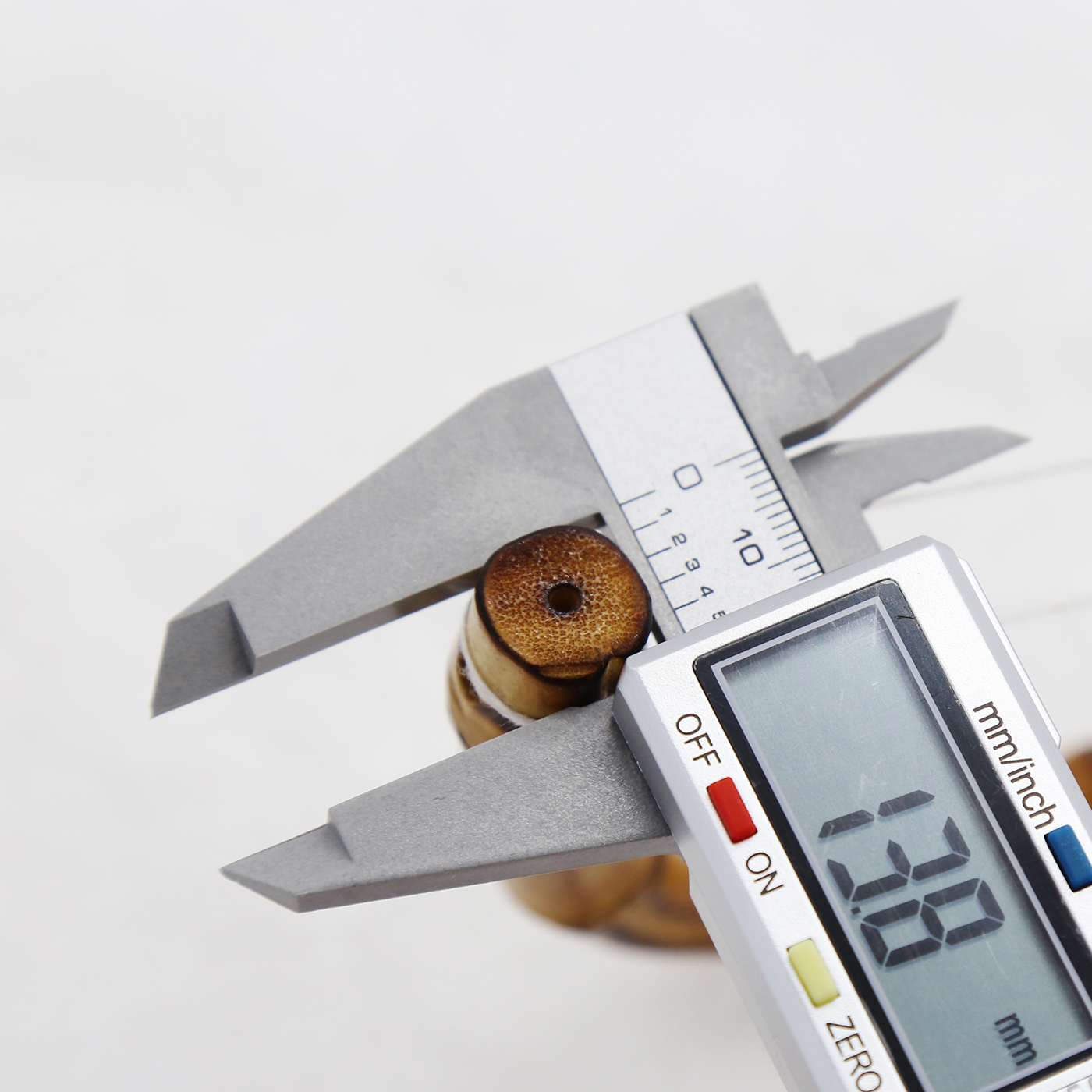 Contact us if you need more details on natural bamboo handle for handbag. We are ready to answer your questions on packaging, logistics, certification or any other aspects about
Bamboo Handicrafts
、bamboo root handicrafts. If these products fail to match your need, please contact us and we would like to provide relevant information.
Product Categories : Bamboo Products > Bamboo Handicrafts