Top quality tropial garden plant tall Globe Amaranth red amaranth seed
Product Description
#detail_decorate_root .magic-0{width:750px}#detail_decorate_root .magic-1{overflow:hidden;width:750px;height:277.61457109283197px;margin-top:0;margin-bottom:0;margin-left:0;margin-right:0}#detail_decorate_root .magic-2{margin-top:0;margin-left:0;width:750px;height:277.61457109283197px}#detail_decorate_root .magic-3{vertical-align:top}#detail_decorate_root .magic-4{padding:0;margin:0;color:#333;font-size:14px;padding-left:4px;font-weight:bold;white-space:pre-wrap}#detail_decorate_root .magic-5{text-align:center}#detail_decorate_root .magic-6{vertical-align:top;display:block;padding-right:4px;box-sizing:border-box;padding-left:4px}#detail_decorate_root .magic-7{vertical-align:top;padding-bottom:4px;box-sizing:border-box;padding-top:4px}#detail_decorate_root .magic-8{padding:0;margin:0;white-space:pre-wrap;font-size:14px}#detail_decorate_root .magic-9{font-size:16px}#detail_decorate_root .magic-10{border-bottom-style:solid;border-bottom-color:#53647a;font-family:Roboto;font-size:24px;color:#53647a;font-style:normal;border-bottom-width:2px;padding-top:8px;padding-bottom:4px}#detail_decorate_root .magic-11{overflow:hidden;width:750px;height:445.811170212766px;margin-top:0;margin-bottom:0;margin-left:0;margin-right:0}#detail_decorate_root .magic-12{margin-top:0;margin-left:0;width:750px;height:445.811170212766px}#detail_decorate_root .magic-13{width:750px;border-collapse:collapse}#detail_decorate_root .magic-14{min-height:18px;padding:5px 10px;width:165px;min-height:18px;box-sizing:content-box}#detail_decorate_root .magic-15{min-height:18px;padding:5px 10px;width:442px;min-height:18px;box-sizing:content-box}#detail_decorate_root .magic-16{overflow:hidden;width:247.33333333333334px;height:247.33333333333337px;margin-top:0;margin-bottom:0;margin-left:0;margin-right:0}#detail_decorate_root .magic-17{margin-top:0;margin-left:0;width:247px;height:247px}#detail_decorate_root .magic-18{overflow:hidden;width:247.33333333333334px;height:247.33333333333337px;margin-top:0;margin-bottom:0;margin-left:4px;margin-right:0}#detail_decorate_root .magic-19{text-align:justify}#detail_decorate_root .magic-20{overflow:hidden;width:750px;height:445.811170212766px;margin-top:0;margin-bottom:4px;margin-left:0;margin-right:0}#detail_decorate_root .magic-21{overflow:hidden;width:373px;height:221.71675531914894px;margin-top:0;margin-bottom:0;margin-left:0;margin-right:0}#detail_decorate_root .magic-22{margin-top:0;margin-left:0;width:373px;height:221.71675531914894px}#detail_decorate_root .magic-23{overflow:hidden;width:373px;height:221px;margin-top:0;margin-bottom:0;margin-left:4px;margin-right:0}#detail_decorate_root .magic-24{margin-bottom:10px;overflow:hidden}

Thousands of quality
Flower Seeds
at Naturix Seeds from 1000 seeds package to 1000 kg bulk order
for both private gardens and commercial farms.
Sample package avaliable at 1000 seeds per bag.
Feel free to contact us for details. Product Description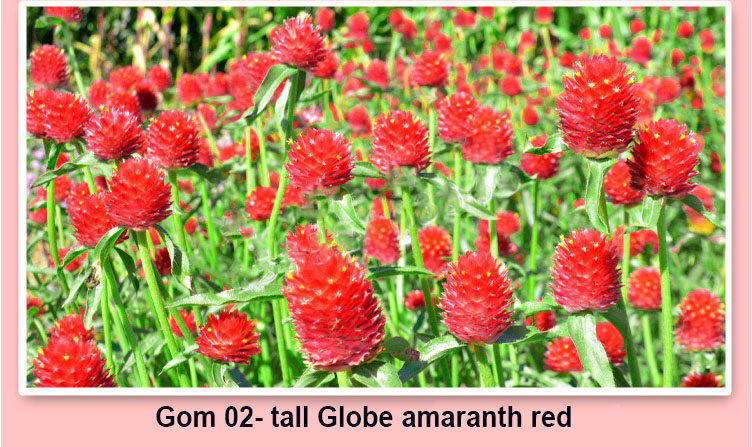 | | |
| --- | --- |
| Latin Name | Gomphrena globosa |
| Type | Annual |
| Height | 50-60 cm |
| Bloom time | July-October |
| Colors available | Tall Red, Tall pink, Tall white, Tall purple, Tall mix, Dwarf purle, Dwarf red, Dwarf mix |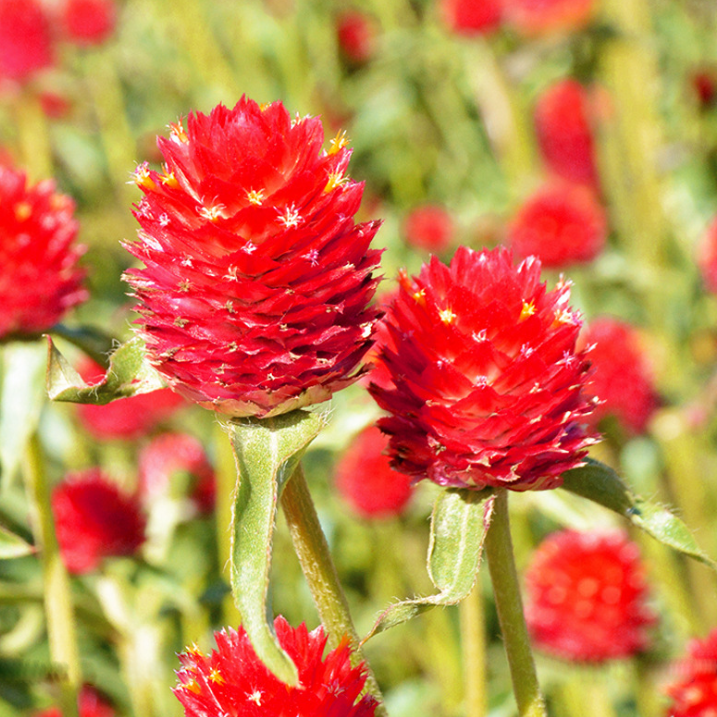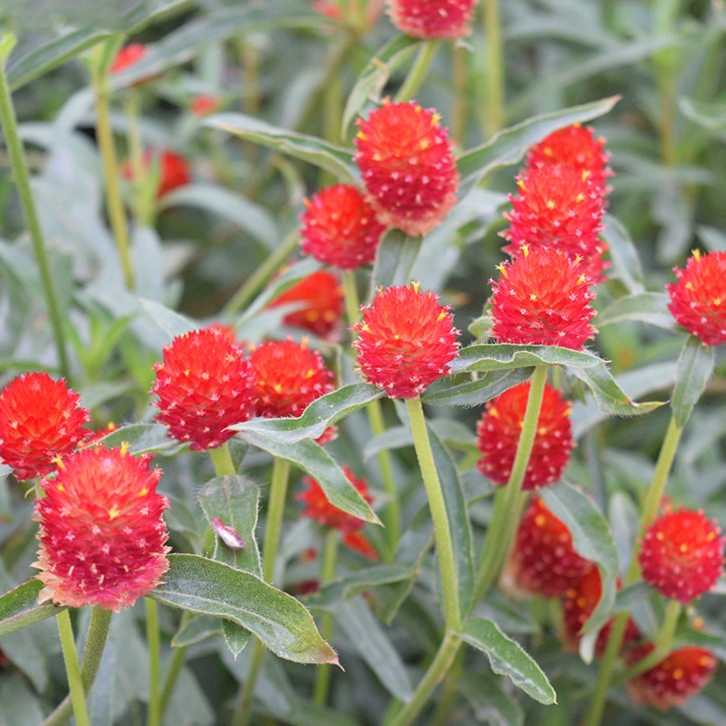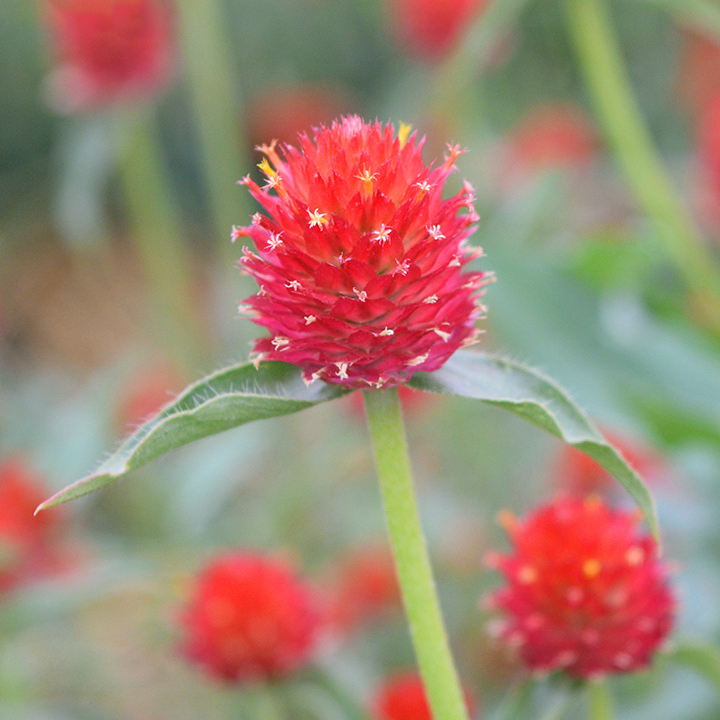 Globe amaranth is a tropical annual native to Central America from Guatemala to Panama. It's a charming, easy-to-grow annual flower that's ideal for mixing in garden beds and borders or adding to container gardens. It's a mounding plant that produces a plethora of small, globe-shaped blooms in saturated shades of purple, pink, red, and white. These flowers have a papery feel and are excellent for drying -- in fact, sometimes they dry right on the plant, making globe amaranth a must-have if you like to grow flowers for bouquets or dried-flower crafts. It attracts butterflies, too! Taller varieties of globe amaranth grow 18 to 24 inches tall and work well in the middle of the flower border. Dwarf forms are much more compact growing only 8 to 10 inches high so they are perfect for the bedding or container use. other colors of Globe amaranth at Natuix Seeds as below (click each picture for details)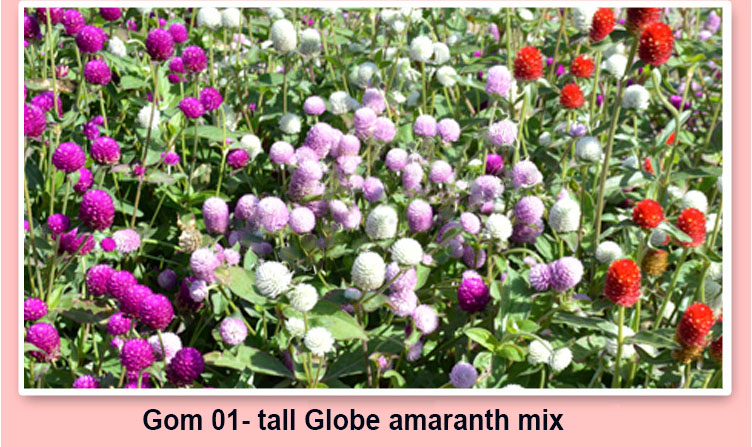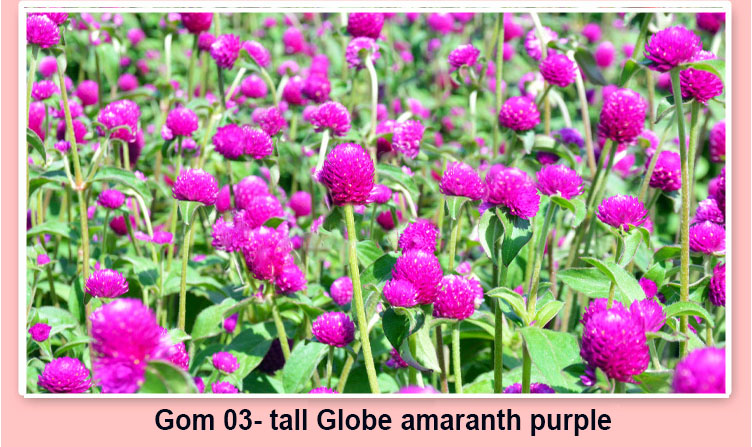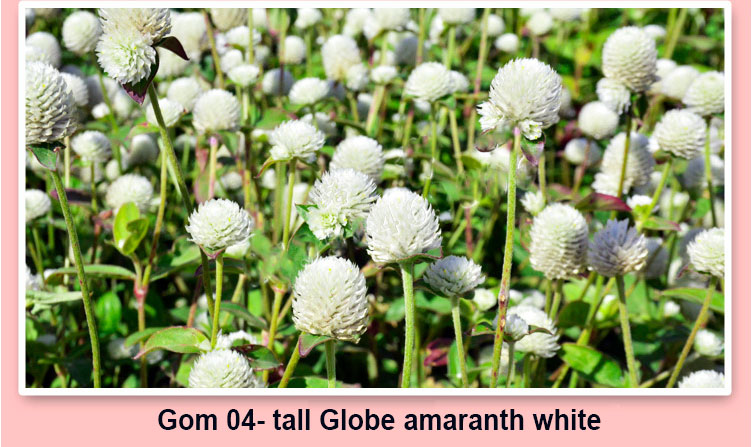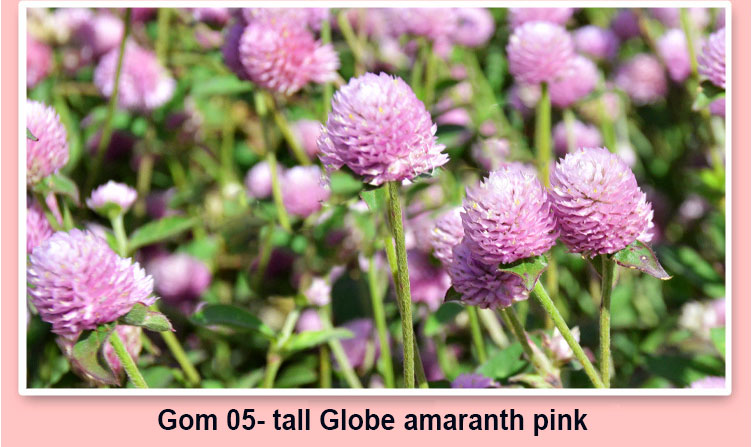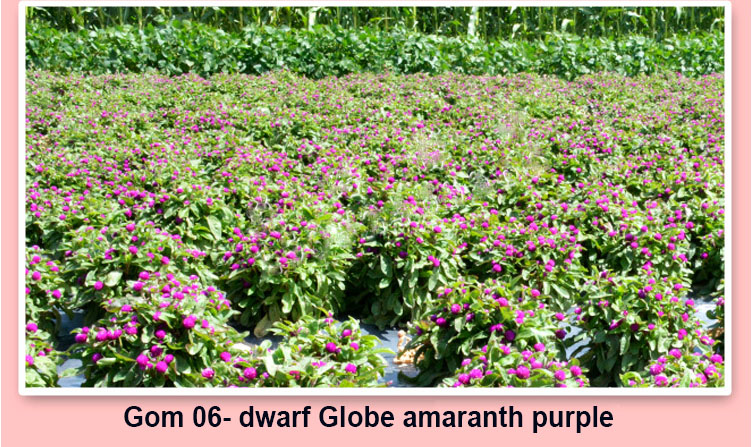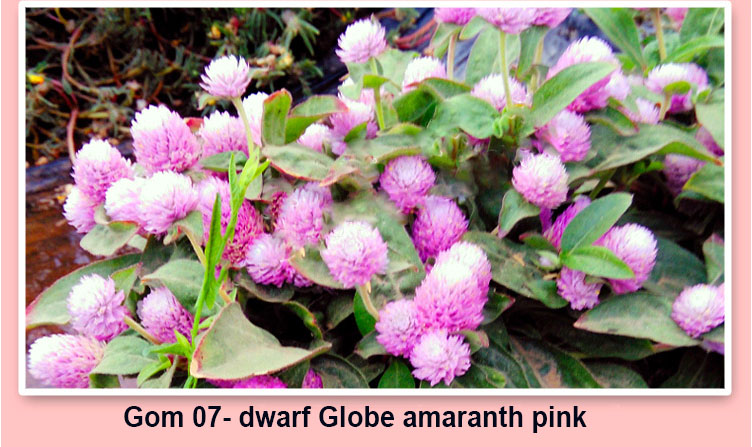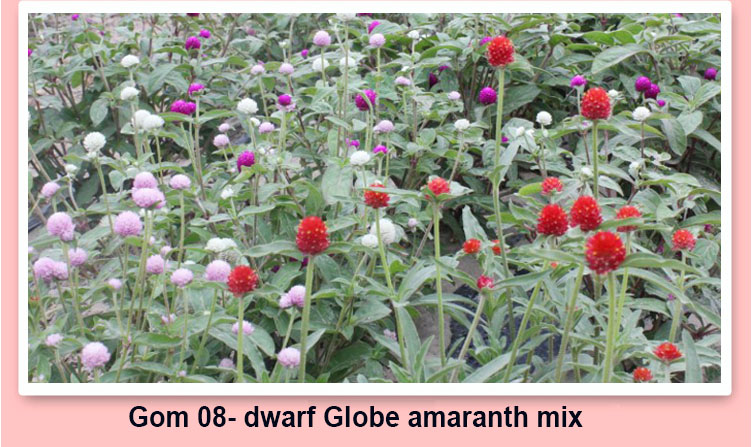 Contact us if you need more details on
Red Amaranth
seed. We are ready to answer your questions on packaging, logistics, certification or any other aspects about Gomphrena globosa flower seeds garden beautiful plant seed flowers、summer flower seeds Chinese
Amaranth Seeds
for sale hybrid seeds. If these products fail to match your need, please contact us and we would like to provide relevant information.
Product Categories : Plant seeds > Flower Seeds